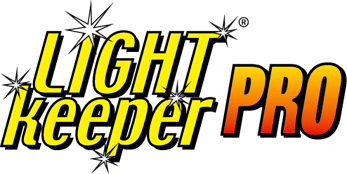 About Us
Ulta-Lit Tree Company originated as the pioneer in affordable pre-lit Christmas trees in 1996. Frequent light set failures led us to search for an affordable solution. In 2004, the LightKeeper Pro was invented.
Our customer's satisfaction is considered a priority. Providing excellent customer service through our informational website and call center has allowed us to work directly with consumers in order to hear their input, needs, and wants. This has enabled us to improve our products and develop new brand extensions that the market desires.
In 2012, we brought the LED Keeper into the marketplace. The LED Keeper is the only tool able to diagnose and repair LED light sets.
In 2011, Ulta-Lit Tree Company was ranked number 4170 on the list of Inc. Magazine's 5000 Fastest Growing, Privately Held Companies. In 2012, the company advanced on the list to the ranking of number 3838. In 2013, the company achieved a ranking of 3191.
In 2016, Ulta-Lit Tree Company began learning the possibilities of a ScentKeeper program that would be the perfect compliment for artificial tree users.
As of 2021, Ulta-Lit has sold over 6 million light repair tools.
Contact Information
Ulta-Lit Tree Company
1989 Johns Drive
Glenview, IL 60025
inform@ultalit.com
Phone 888-858-2548
See our Instructional Videos Here
Our Team
John DeCosmo
President

John Krolopp
Director of Operations

Jim Howard
General Manager
Howard Frank
Chief Engineer

Linda Lucento
Director of Sales and Marketing
Brian Gleason
Our Ambassador with "Southpaw"
Joe O'toole
Tech Support
Connie Bergstrom
Controller

Laura J. Attea
Office Manager

The Yule Mule

Dave Sansing
Passed away in 2018 peacefully at the ripe young age of 66. May he rest in peace. Dave will forever be in our hearts.